Energy Plus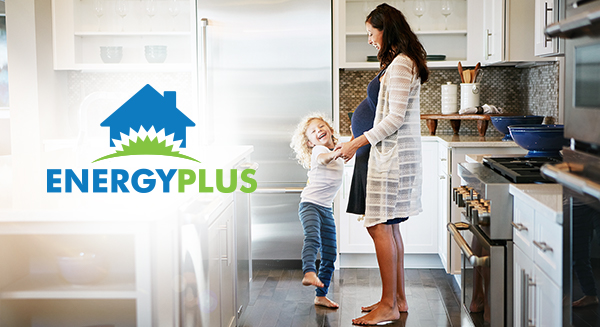 Efficiency and Comfort
Cates Building ENERGY PLUS Qualified homes are designed and built to provide greater energy efficiency and comfort. What does that mean?
Lowered cost of ownership and energy bills. The EPA's ENERGY PLUS standards require the home to be at least 15% more efficient than typical code built homes ( 2004 International Residential Code (IRC) and include additional energy-saving features that typically make them 20-30% more efficient than standard homes.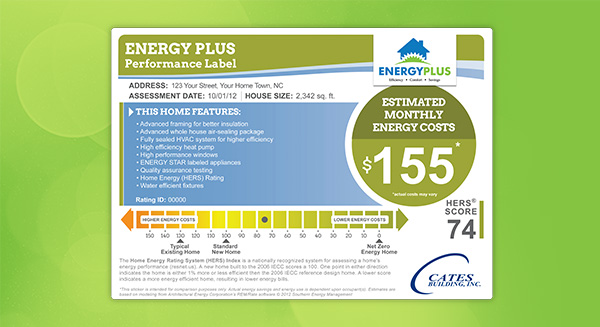 Independent Testing
All Cates Building homes are independently tested and rated with the HERS Index (Home Energy Rating System). Each home will produce a "Home Performance Label" to show each homeowner their energy and money savings.*
Working closely with Residential Energy Service Network (RESNET®), the energy rater analyzes each homes' construction plans and performs on site inspections, using energy efficiency software.
Each one-point decrease in the HERS Index corresponds to a 1% reduction in energy consumption. Thus a home with a HERS Index of 85 is 15% more energy efficient than the HERS Reference Home and a home with a HERS Index of 80 is 20% more energy efficient.
Features of an Energy Plus Home